Student Events
Students participate in a variety of events throughout the school year to build community with the school. Look on the calendar for these annual highlights:

Fall Festival
Open Houses / Carnival: a talent show is hosted at the second open house where students audition to sing, dance, act, and perform other unique hobbies.
Thanksgiving Celebration: hosted at noon on the Wednesday before Thanksgiving. Parents are invited to attend this catered lunch.
Christmas Program: hosted at a local church, the drama club selects a program for all students to perform.
Experiential Learning
Christ the King students have many opportunities to experience the world outside of the school. Students of various ages will have an opportunity to participate in events of all types:
Field Trips
Washington, DC
Apologetics Conferences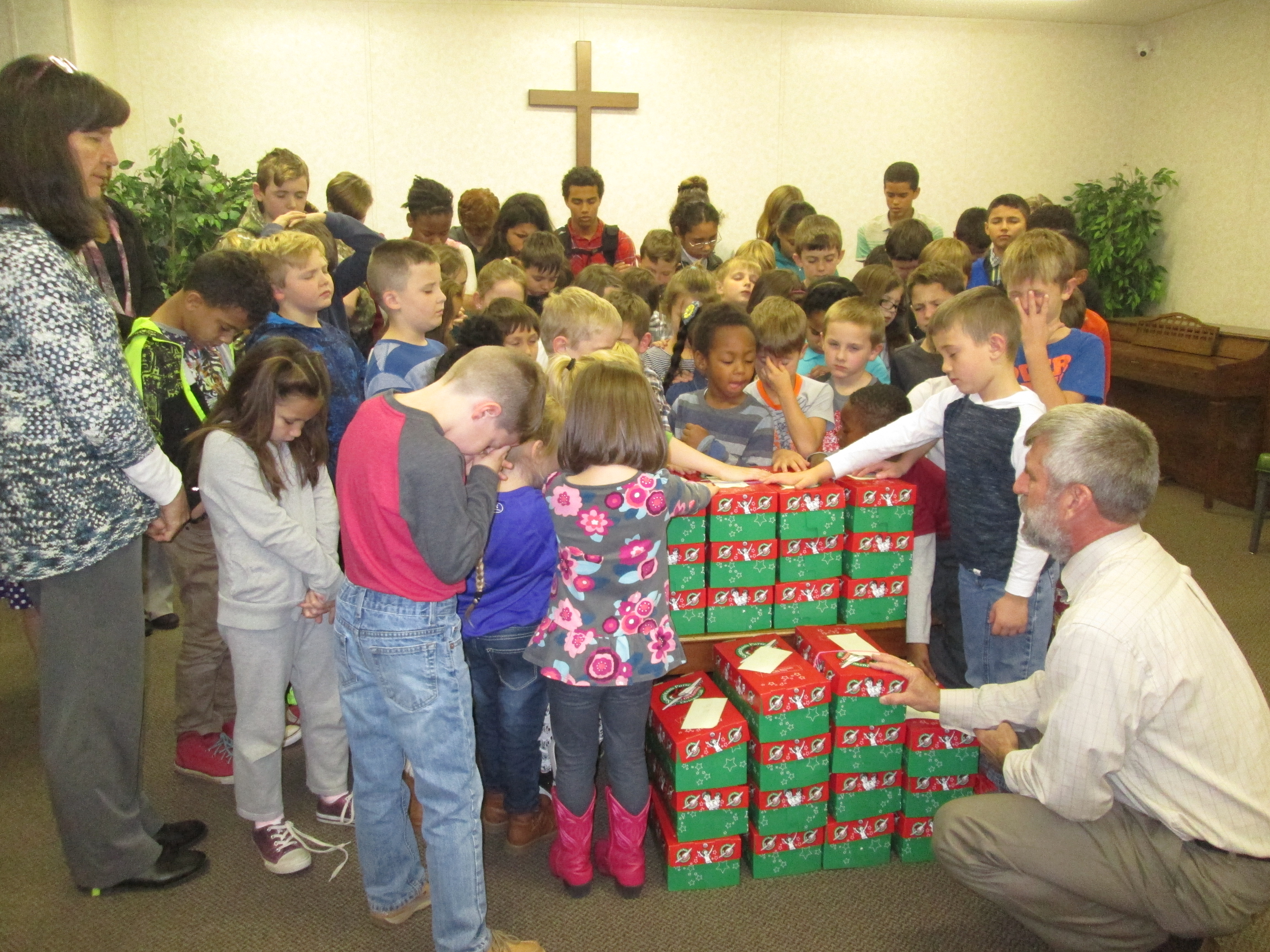 Service Projects
Each November, students from all grades participate in filling shoeboxes for
Samaritan's Purse - Operation Christmas Child
. Their mission is "to provide local partners around the world with shoeboxes filled with small toys, hygiene items, and school supplies as a means of reaching out to children in their own communities with the Good News of Jesus Christ."
Students enjoy this project where they work with their families to gather a variety of items to fill their shoeboxes. Prior to them going to the Processing Center, Reverend Kahl leads the children in a prayer. God understands the needs of the children who will receive these shoeboxes, and these donations will meet their needs. High Schoolers volunteer in the Processing Center to make sure they will get to the right child around the world.